15th June 2020
Dear Everyone,
I hope you continue to be happy and safe. It has been lovely to welcome some of you back to school. We are sad that we cannot have you all back to school but we know we need to be sensible and follow the advice the government are giving us.
Thank you to those who joined the ZOOM last week. It was a bit too crazy and I am sure you couldn't hear me but at least it was good to see so many familiar faces. More than 90 of you joined in, thank you! Next time I will need to mute you all but 'crazy' is okay once in a while! I know your teachers are planning some smaller ZOOM meetings which will work so much better.
Those of you who have been in school will know what it is like and how it has changed. Those of you who haven't might like to watch the video below which gives you an idea of some of the changes.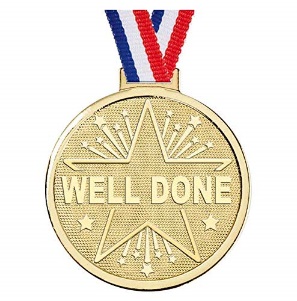 Enjoy the sunshine and get lots of fresh air if you can. You all deserve a medal for the way you have coped with the changes to your usual routines.
I never stop thinking of you all.
Keep smiling,
Mrs Church