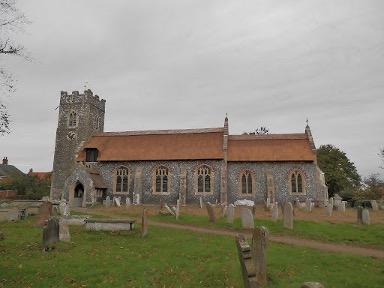 Fleggburgh is a Church of England Voluntary Controlled Primary School. Voluntary Controlled means that the Diocesan Council for Education has some responsibility, but the school is controlled and funded by Norfolk Local Authority.
The school was built in 1866 and is an attractive Victorian building with some decorative brickwork and original features.
Our local church is St Margaret's Church in Fleggburgh which we value our links with.
At present there are 57 children on roll.
The school serves Fleggburgh, Billockby and Clippesby. We draw children from a wide area, with some children on roll from Filby, Ormesby, Caister and Stokesby.
Fleggburgh is part of the Acle cluster of schools and most children move to Acle High School after Year 6. Some children move to Flegg High School or Caister High School. Parents are, of course, free to state preference for a high school of their choice.
The historic foundation of this school links us to the Church of England Diocese of Norwich.  We aim to develop and preserve its religious character, in partnership with the Church in the Parish and the Diocese.